Are you a business owner and are not sure if you need to hire a digital marketing agency or continue handling things the way you currently are? 
Here are a few signs that will tell you when it's time to get in touch with a reliable digital marketing agency. 
If it's hard to find your business online.
The first sign you need a digital marketing agency is when people tell you that they can't find your brand online easily or not at all. Subsequently creating a dire situation and needs immediate decision making from you as a business owner. Internet users surfing online must see your business name, logo, and features everywhere if you want your business to get maximum attention online.
People can't find you online because you haven't hired a digital marketing agency that would have optimized your website, profiles, and pages on social media platforms to give your brand a consistent online presence.
If the traffic on your website doesn't engage
 Even if you have a website but the traffic coming to your website doesn't engage with your sales or technical support team, it could mean that you need to change up some things on your website or add more to it. You may want to speak with an agency to revamp your current website or possibly require a new design. Websites need constant upgrades and improvement over time. Digital marketing services include continually improving the website to make it more user-friendly, visually appealing, and creating easy navigation. 
If you aren't increasing your sales
 If it has been quite some time and there has been no significant increase in your sales, you aren't reaching new potential clients. Digital marketing agencies can increase your sales by reaching a target market through thorough market research.
If your business is stagnant and not growing, it's most likely high time to start talking to a professional digital marketing agency. In short, an agency will help you attract more clients to do business with you through innovative and efficient marketing techniques.
If your business isn't present on social media
 Another sign that shows your business desperately needs a digital marketing agency is the total absence or inactive social media presence of your business. In today's digital world, millions of your potential clients are spending time on social media. Therefore, this creates a significant opportunity for business owners to reach the masses in less time and with minimum investment. Everybody has a smartphone and is on social media. If people don't see your business name on social media, for them, your business doesn't exist.
If people don't spend much time on your website
 Another sign that you should hire digital marketing services is when users visit your website, but you have a high bounce rate. "people don't spend much time stay on your website for very long." 
Meaning, customers arent finding your products, brand, or business relevant enough or find the content difficult to understand and navigate.
This specific situation calls for a newly designed website with an improved visual and aesthetic look and a more efficient to offer a better user experience. In conclusion, you may consider a new content marketing strategy for your website to keep visitors interested and eager to learn more about your business in an easy-to-understand format.
Got to media makes sure your business has a strong online presence. We realize the importance of social media marketing. We offer a complete range of digital marketing services to help you achieve your goals. To get in touch with us, and tell us about your up and coming projects, Click Here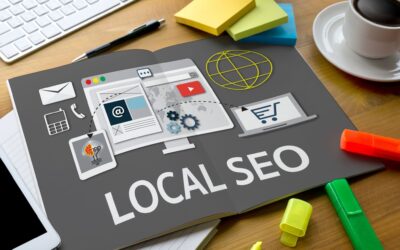 We all know that Search Engine Optimization is a critical factor in boosting a business's online ranking. Organic and local search engine optimization should be at the heart of any digital marketing strategy. That is probably...
read more