Delivering the right message to the right audience
Email Marketing Services Near Canton, GA
We create tailored marketing campaigns for each segment of your audience to help advertise products and services in efforts to efficiently and effectively engage new customers.
Email Marketing for Small Businesses
Email marketing is an essential component of today's business landscape, building brand awareness, increasing sales, and connecting directly with customers. However, creating and executing email campaigns can be time-consuming and overwhelming, especially for small business owners.
We understand that you're busy trying to grow your business and have limited resources to focus on marketing.
With Got To Media's email marketing services, you can put your worries aside and leave your campaigns in the hands of experts who know how to create effective campaigns, help generate leads, and increase conversions. Our team of experienced professionals will work with you to create targeted campaigns based on your unique business goals, saving you time and resources while improving your bottom line.
How can your business benefit from email marketing?
Cost effective:
Compared to traditional marketing methods, email marketing is an affordable way to reach a large audience. It doesn't require significant investments in printing materials or advertising space, making it an ideal choice for small businesses with limited budgets.
Targeted communication:
Email marketing allows you to segment your audience based on various criteria such as demographics, interests, and purchasing behavior. This means you can send targeted messages to specific groups, increasing the likelihood of engagement and conversions.
Building customer relationships:
By regularly sending valuable content to your subscribers, you can establish trust and credibility with your audience. This helps to create long-lasting relationships with your customers, who are more likely to become loyal supporters of your brand and make repeat purchases.
Our Email Marketing Services Include: 
Customized email campaigns, audience segmentation, compelling email design, personalization and automation, A/B testing, performance tracking and reporting, and compliance and deliverability. Each of these features is designed to enhance your email marketing strategy, drive engagement, and boost conversions, all while saving you valuable time and resources.
Customized Email Campaigns:
Got To Media's team creates tailored email campaigns that resonate with your target audience and align with your brand's unique voice and goals.
Personalization and Automation:
Boost conversions by sending personalized messages to your subscribers at the right time, using advanced automation tools.
Audience Segmentation:
Improve your open and click-through rates by sending targeted emails based on your subscribers' interests, behavior, and preferences.
Performance Tracking and Reporting:
Stay informed about your email marketing performance with Got To Media's detailed reports and analytics, helping you make data-driven decisions to optimize your strategy.
Compelling Email Design:
Their eye-catching email designs not only look great on all devices but also encourage your subscribers to engage with your content and take action.
A/B Testing:
Maximize your campaign results by testing different email elements such as subject lines, content, and CTAs, to determine what works best for your audience.
"Their expertise in audience segmentation and personalization has been a game-changer for our small business. We now have more time to focus on other aspects of our business, knowing that our email marketing is in good hands." –
Mark S
Satisfied Customer
"Got To Media's Email Marketing Service has transformed our email strategy. Our open rates have increased by 35%, and we've seen a significant boost in conversions."
Karen D.
Happy Client
1 monthly email newsletter or blast.
Email Design, Copy & Distribution
1 Email Newsletter and 2 Email Blasts
Email Design, Copy & Distribution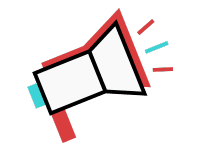 1 Monthly Email Newsletter & 6 Email Blast
Email Design, Copy & Distribution